Update 5/24/16: I have just heard that George Warnock passed away yesterday, age 98. More to follow.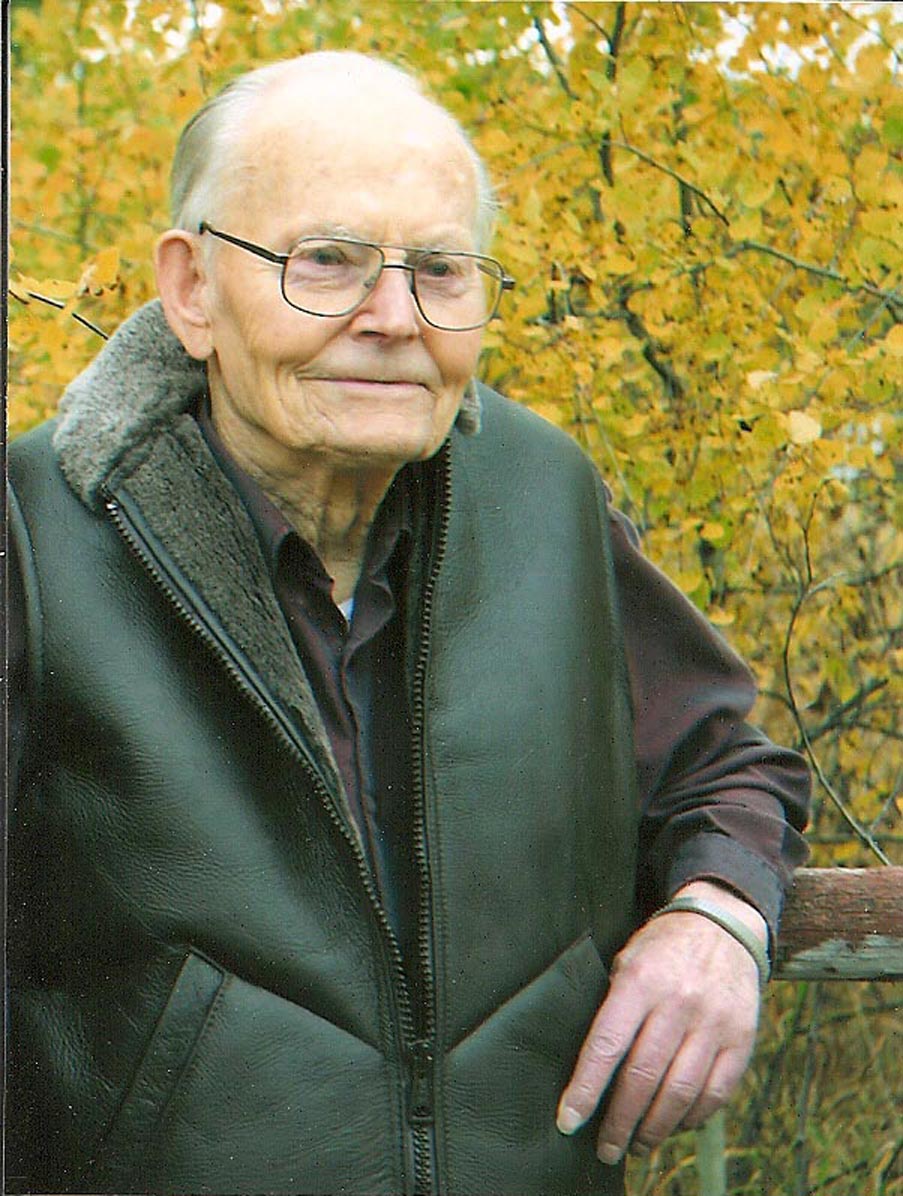 I have heard quite a lot, recently as well as longer ago, about the teachings of George Warnock. He is best known for his 1951 book The Feast of Tabernacles
, which is featured by Wikipedia among others as one of the main sources for the controversial charismatic teachings about Latter Rain and the Manifest Sons of God.
I had thought of George Warnock as a person from church history. So I was a little surprised but very pleased to discover that he is alive and well and living in his native Canada, or at least he was in 2007 at the age of 90. I also discovered that he has a personal website, which includes complete texts of all his writings, which "may be copied and pasted, reprinted and distributed – without charge."
It seems from his biography on that site that George has spent most of the 60 years since he wrote his book working as a carpenter. He offers some interesting Reflections Along the Way, which explain why he did not continue to be involved in the Latter Rain and Charismatic movements.
This George is not to be confused with Adrian Warnock's son, born in 2007, who may in the future take after his father and the older George as a Christian author, but is a bit young for that at the moment. I don't think the Canadian George is related either to Adrian or to to the Methodist minister blogger Dave Warnock.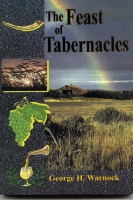 George Warnock's website includes the text of his 1951 book The Feast of Tabernacles: The Hope of the Church, with a preface by the author from 1980. I have only skimmed the book, and I will not attempt to defend all of Warnock's exegesis. But in many ways it seems ahead of its time, a forerunner of the charismatic teachings of the last 20 years or so. Here are some extracts:
The Church of Christ is literally filled with carnal, earthly-minded Christians who sit back in ease and self-complacency and await a rapture that will translate them out of the midst of earth's Great Tribulation at the beginning of the Day of the Lord. To this generation of world-conformers God speaks in no uncertain terms: "Woe unto you that desire the day of the Lord! to what end is it for you? the day of the Lord is darkness, and not light." (Amos 5:18). In the vast majority of evangelical circles we are taught that any moment all God's people shall be caught up, raptured, to be with the Lord in the air–to escape the Great Tribulation which soon shall visit the earth. It is not true. The saints shall be "caught up" all right; but "every man in his own order." (1 Cor. 15:23). What that order is does not concern us right now; but the fact remains, we are nowhere taught that the saints are going to escape the hour of Great Tribulation by way of rapture. …

Sudden cataclysmic judgments shall fall upon the earth, the ungodly shall be "taken" suddenly as in a "snare," but the righteous shall be "left" in a place of safety. (From Chapter 6, The Blowing of Trumpets)
This is exactly what I have been saying.
Then, apparently outlining the teaching on the Manifest Sons of God:
We are sure of this, however, that the Church is being robbed of her glory in not knowing that there is rapture for her even now, while waiting for Rapture, and there is resurrection here and now while we wait for Resurrection. There is no doubt whatever that God holds many secrets for future revelation concerning the order of events and the nature of the Resurrection. But in this we are confident: before this cherished rapture or resurrection takes place, there is to arise a group of overcomers who shall appropriate even here and now their heritage of Resurrection Life in Jesus Christ. God has placed His only Begotten at His own right hand in the heavenlies, until all his enemies have been placed under His feet. (Ps. 110:1; 1 Cor. 15:25,26.) There He shall remain, in obedience to the Word of the Father, until there ariseth a people who shall go in and possess their heritage in the Spirit, and conquer over all opposing forces of World, Flesh, and Devil. We are not inferring that the saints will go about in glorified bodies. But we are speaking of the saints reaching out and appropriating even here and now in their earthly temples the very Life of Christ, of entering into their heritage in the Spirit, of participating in the Melchizedek priesthood and kingdom, and of living the very spotless, immaculate life of the Son of God Himself in virtue of His abiding presence within. (From Chapter 14, The Feast of His Appearing)
Warnock goes on to suggest that these "overcomers" might be preserved from physical death, but avoids making this a definite teaching. He perhaps gets a bit carried away when he describes how "They shall be completely triumphant over all the powers of darkness that are arrayed against them". But it seems clear that he is teaching, as I do, that this overcoming life is not for a select few but for any believer who lays hold of it.
I wonder, how many of the people who use the phrases "Latter Rain" and "Manifest Sons of God" as brushes to tar their fellow believers with have actually read books like George Warnock's? If they did, they might discover that these doctrines are not major demonic deceptions, but good biblical teachings, which may at times have been exaggerated by the over-enthusiastic, but remain important for God's purposes today.