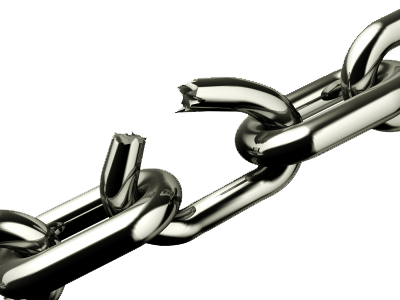 I would like to apologise to my readers for some broken links from one post to another on this blog in the last few days. The problem is with links from before I set up the separate Gentle Wisdom domain in 2009. Old links of the form http://www.qaya.org/blog/?p=nn are not working. They can be made to work by changing the link to http://gentlewisdom.org/?p=nn.
This is, I hope, a temporary problem. It has come about because I moved the domain registration for qaya.org to the same company which hosts my blog and manages the registration for gentlewisdom.org.uk.
For those interested in the technicalities, the old registrar had no problem redirecting qaya.org/blog/ to gentlewisdom.org.uk/qaya/blog/, which then redirects to gentlewisdom.org.uk/. The new registrar claims that this cannot be done, and that I cannot even redirect all traffic for qaya.org to qaya.gentlewisdom.org.uk (which redirects as wanted), without purchasing a separate hosting package for qaya.org. This is despite their clear advertising domains to be registered as aliases for other domains. For the moment I am not naming and shaming the hosting company in the hope that they find a solution. At the same time I am working on my own independent solution.
Meanwhile blogging here is slow as my wife and I are in the process of moving home, for the moment back to Chelmsford, Essex, where we were living last year.